Hello everyone and welcome to the 7th Minescape content update of season 7! I would like to start by saying happy new year to everyone reading this! The past year has been really good for the world of Minescape and we plan to make this one even better!
This update brings you 2 new finished areas in the Karamja region, an extension on the winter sale, new years event with an amazing reward, player suggestion implementations, various bug fixes, QoL changes, and more!
Winter Sale
We'd like to remind everyone that we have a live sale on our store at store.gameslabs.net . The sale will be ending at the end on January 7th, 2023.
New years celebration
New year - new event! We're starting this year with a 1-week long event (ending on 01:00 GMT+1, 2023 January 8th). The event is simple - celebrate the start of the year with a firework show from your cosmetics /profile in Minescape and be rewarded with a Yellow Partyhat!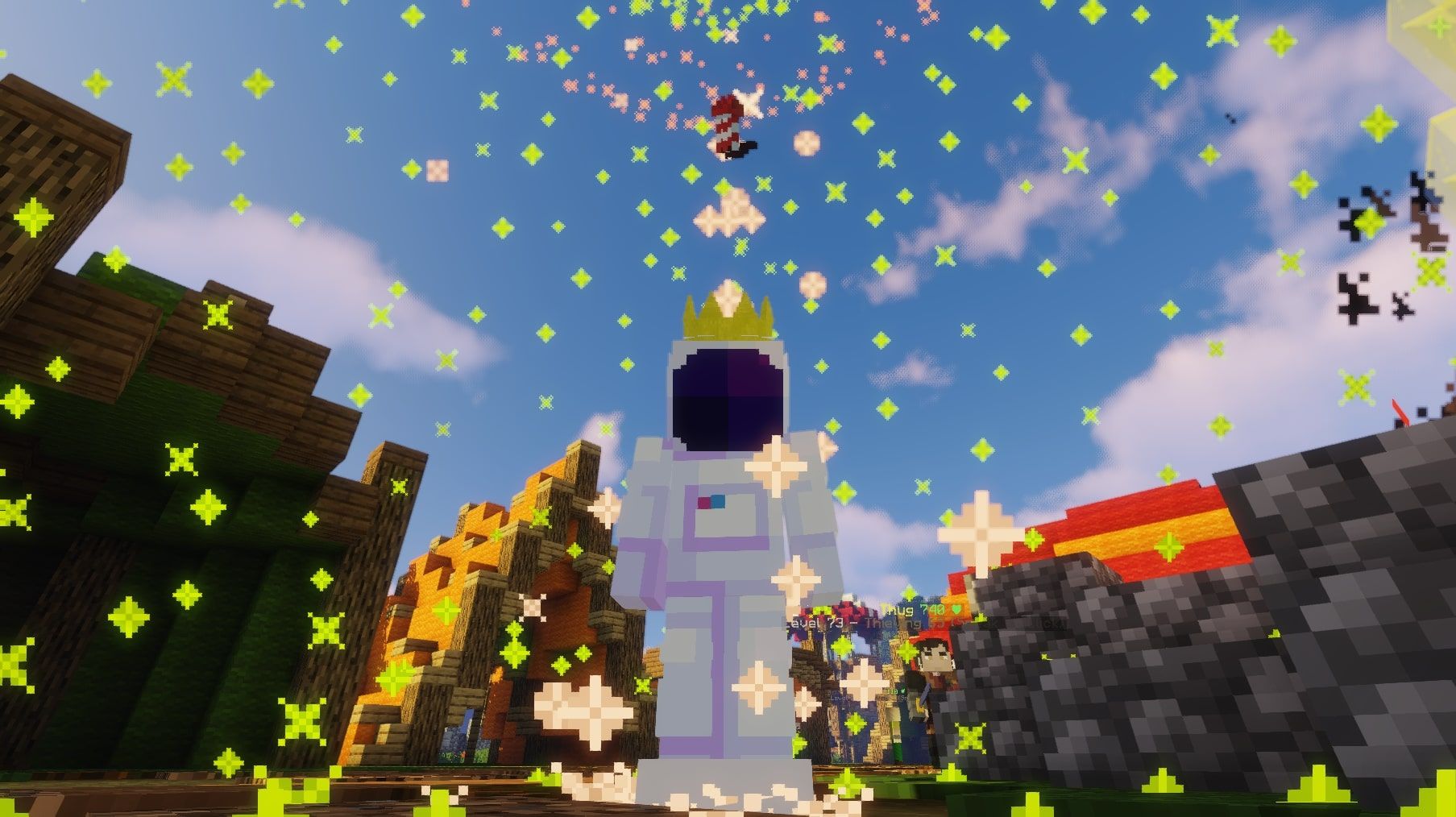 Karamja changes
The hard-working Construction workers have worked hard and after celebrating their holidays building, they have fully finished building 2 new areas in Minescape: Shilo Village and Tai Bwo Wannai. They have also terraformed various smaller areas around Karamja to look more natively and appeal to adventurers!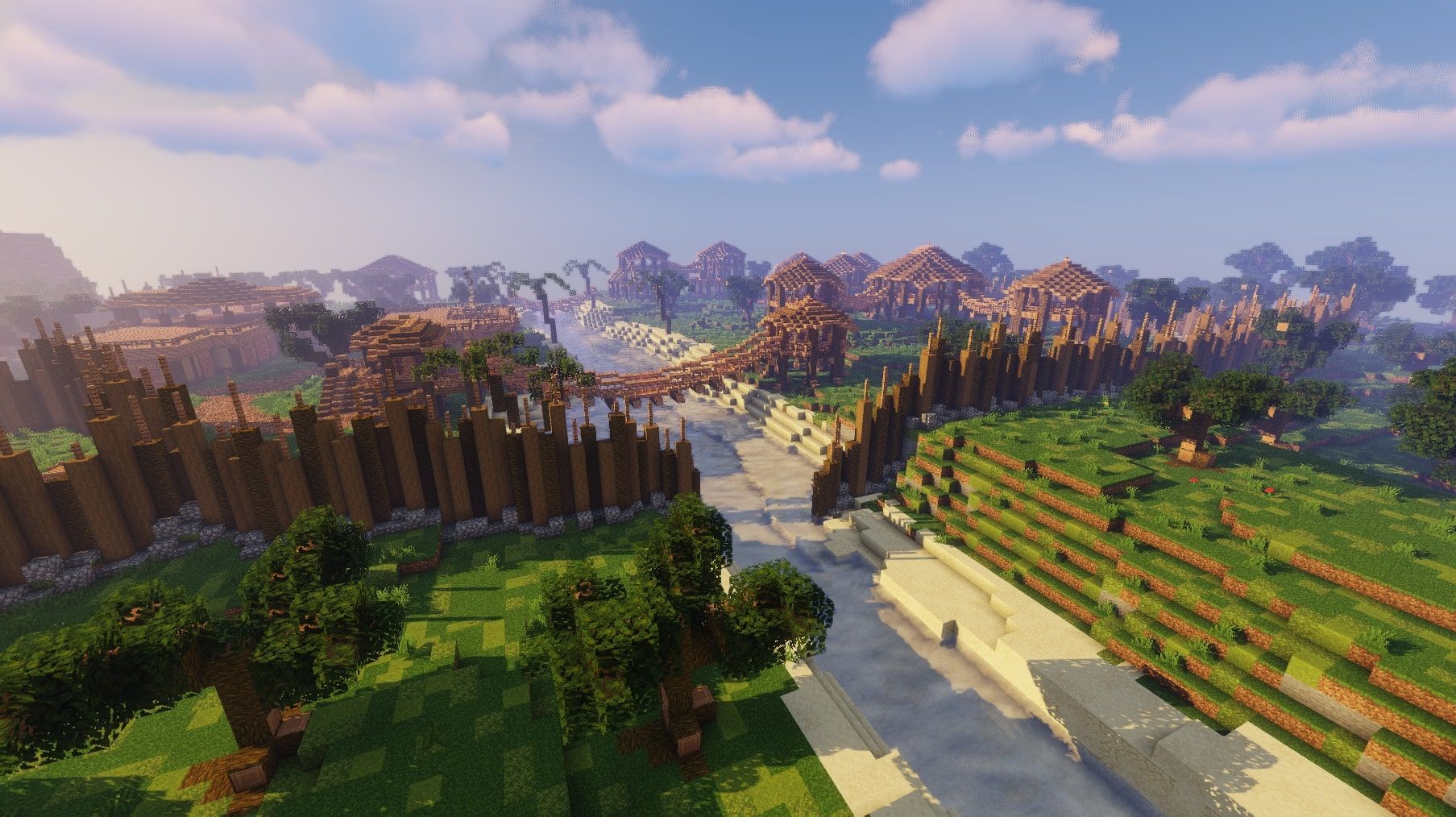 These new areas come with a slayer master, general stores, a bar, and more!
But that's not it - for a low one-time fee of 500k GP, Murcaily will allow players to use his woods - a new woodcutting, firemaking, and fletching area for various adventurers!
And finally, we have added a cart system to reach Shilo Village with ease! You can now pay 200GP to go to Shilo Village from Brimhaven.
QoL changes, new features & bugfixes
This update brings the following extra changes:
Fixed magic not working correctly on Bedrock devices.
Fixed an issue with Demon slayer quest on Bedrock devices.
Fixed stats of Blue and Green dragons (Green dragons now being weaker than vice versa).
Reworked the Cave of Ordeals: Monsters will now follow any stat changes of the non-ordeals monsters, and they will drop correct/up-to-date drops.
Moved Tai Bwo Wannai and Shilo Village beacons.
Added a message with coordinated to the grave when a player dies.
Added a tip message about active sales.
Added Yellow Partyhat item to the game.
Added missing shortcut to Cosmic rune altar in Zanaris.
Added the new slayer monsters from the last update to Turael slayer master.
Updated the Dragon Medium Helmet model.
Removed some unobtainable items from /items menu and added some that were previously not there (transmog items).
Fixed the location of Ayzer.
Fixed the Abyss roof teleport issue (again!).
Fixed an issue with dragons not dealing correct damage*.
Fixed a spelling error in the TAB showing the wrong percentage when the RNG booster is active.
Fixed an issue with the /leave command not working in construction islands.
Fixed a spelling mistake in the /profile.
Fixed a spelling mistake in Monk robes.
Fixed infinite fires bug.
Fixed welcome message "We were expecting you".
Fixed TAB showing wrong timer on RNG/DXP boosters when there's less than a minute left.
Fixed an issue with the chat filter not allowing players to say "minigame".
Fixed a spelling issue on the Al-kharid course (sign).
Fixed a visual issue with the second phase of Kalphite Queen.
Fixed an issue causing player armors to hide until clicked on when the player changes skin in /profile.
Fixed an issue with some items obtaining an "infinity X" tag on their descriptions.
Fixed an issue with some palm trees remaining unchopable in the Feldip Hills area.
Fixed skillcapes appearing before other craftable items in the in-game skill guide wiki.
Fixed an issue causing players to receive a double welcome message.
Fixed an issue with graves not appearing sometimes.
Fixed an issue causing the Agility orb to disappear.
Fixed fading effect on short-distance teleports.
*(extra note: With the release of metal dragons, we have changed dragonfire from dealing damage based on dragons ranged level to magic. Due to some internal issues, a part of the code that changed non-metal dragons magic levels got lost and they were dealing damage as if they had level 1 magic instead of the correct level. This issue was noticed and hotfixed).
Staff applications