Hello everyone and welcome to the 6th Minescape content update of season 7! This small update brings you a new slayer dungeon, winter sale, winter event store in the lobby, new monsters, build progress, various bug fixes & QoL changes, implementations of player suggestions, and more!
Winter holidays sale
We want to start this update by wishing everyone Happy winter holidays and the upcoming new year and with that - we're launching a big sale on our online store.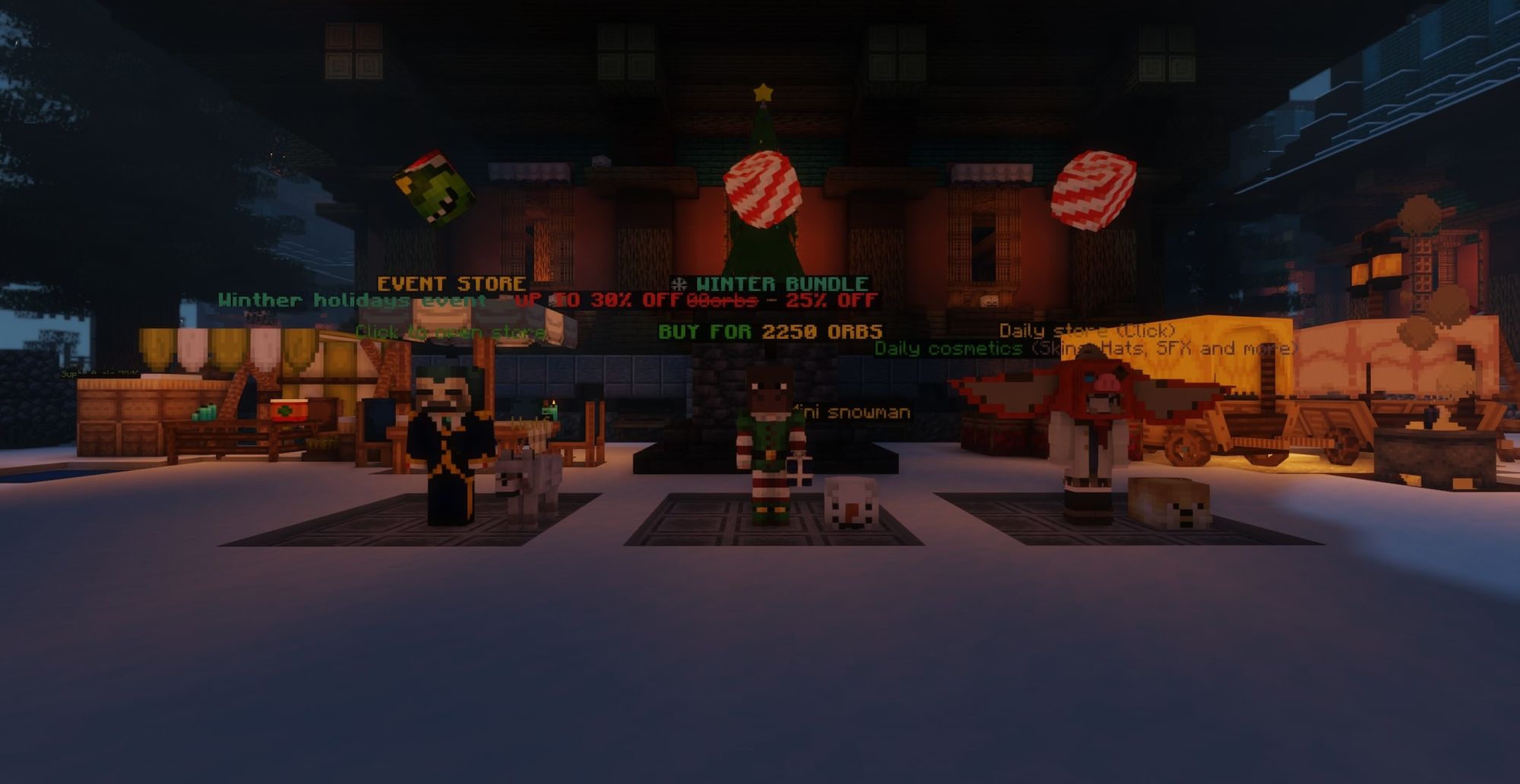 We have also launched the winter holidays store in our lobby - hurry and get up to 30% off on your favorite cosmetic items!
Minescape changes
New Slayer dungeon & monsters
With this update we're introducing 5 new monsters to the world of Minescape:
Rock Slugs
Cockatrice
Basilisks
Jellies
Turoths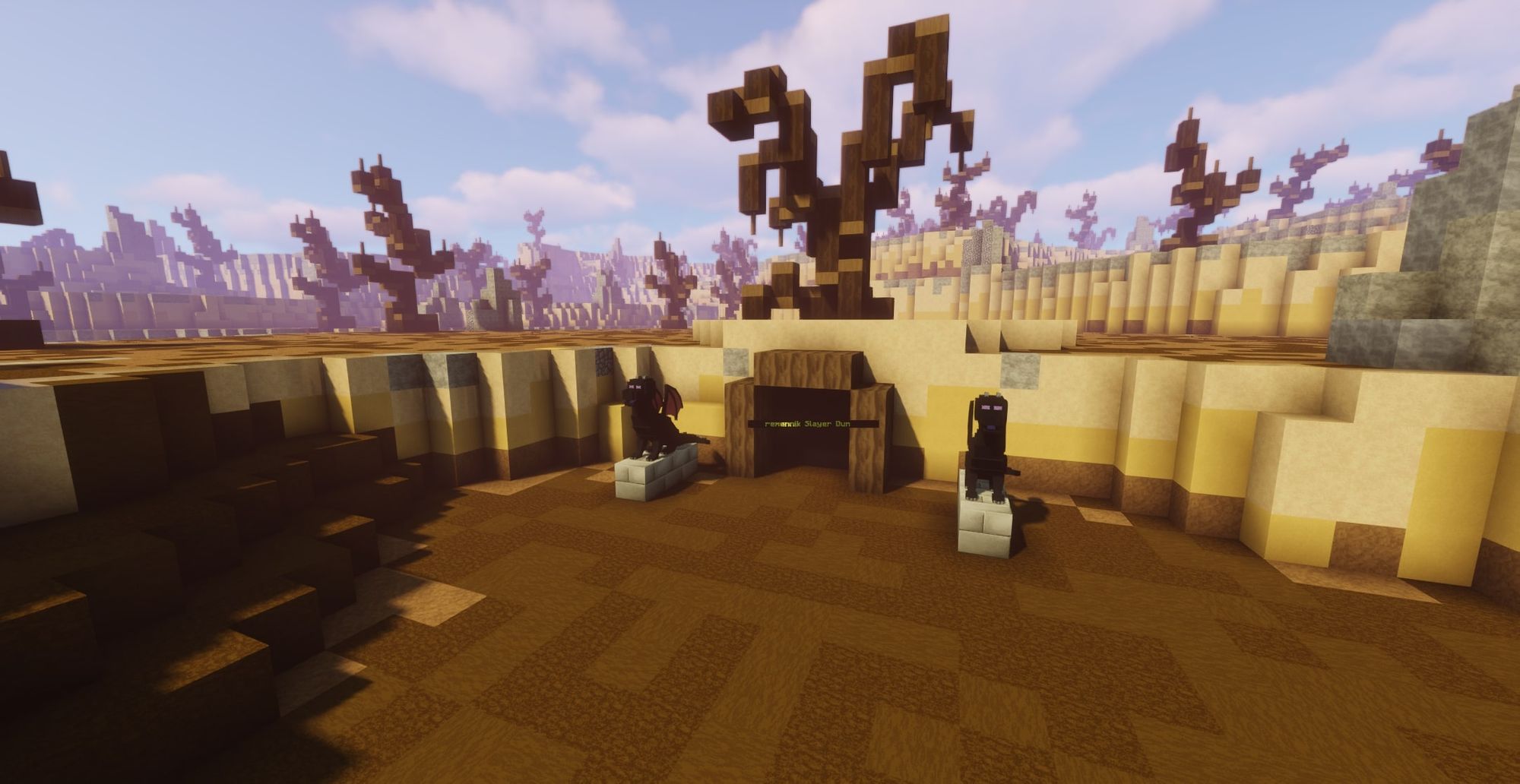 These new monsters can be found in the new Fremennik slayer dungeon near Rellekka. Be cautious: some monsters may only be attacked using special Leaf-Bladed weapons obtained from a slayer master.
Build progress
Construction workers have been working non-stop for months and have made good progress in various locations around the world of Minescape: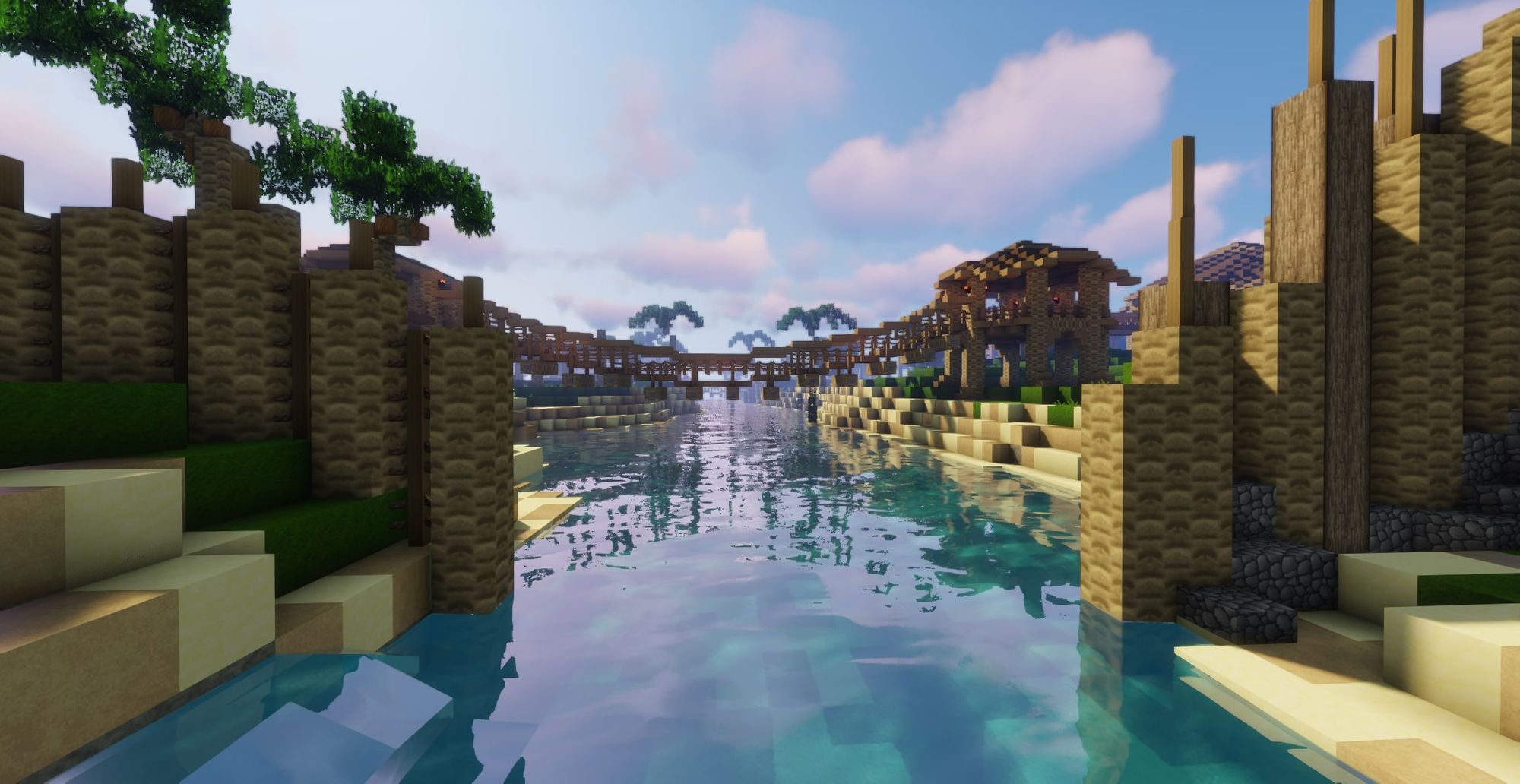 QoL changes, new features & bugfixes
This update brings the following changes:
Added Teleport Scrolls (obtained from clue scrolls).

Added new agility shortcuts to the Fremennik slayer dungeon.
Added Master Teleport Scroll Book (obtained from clue scrolls, allows storing up to 100 teleport scrolls of each type).
Added an option in settings to enable visual indicators for weapon cooldowns.
Added new items to the Collection log.
Added the Mirror shield item (used to protect players from Cockatrice).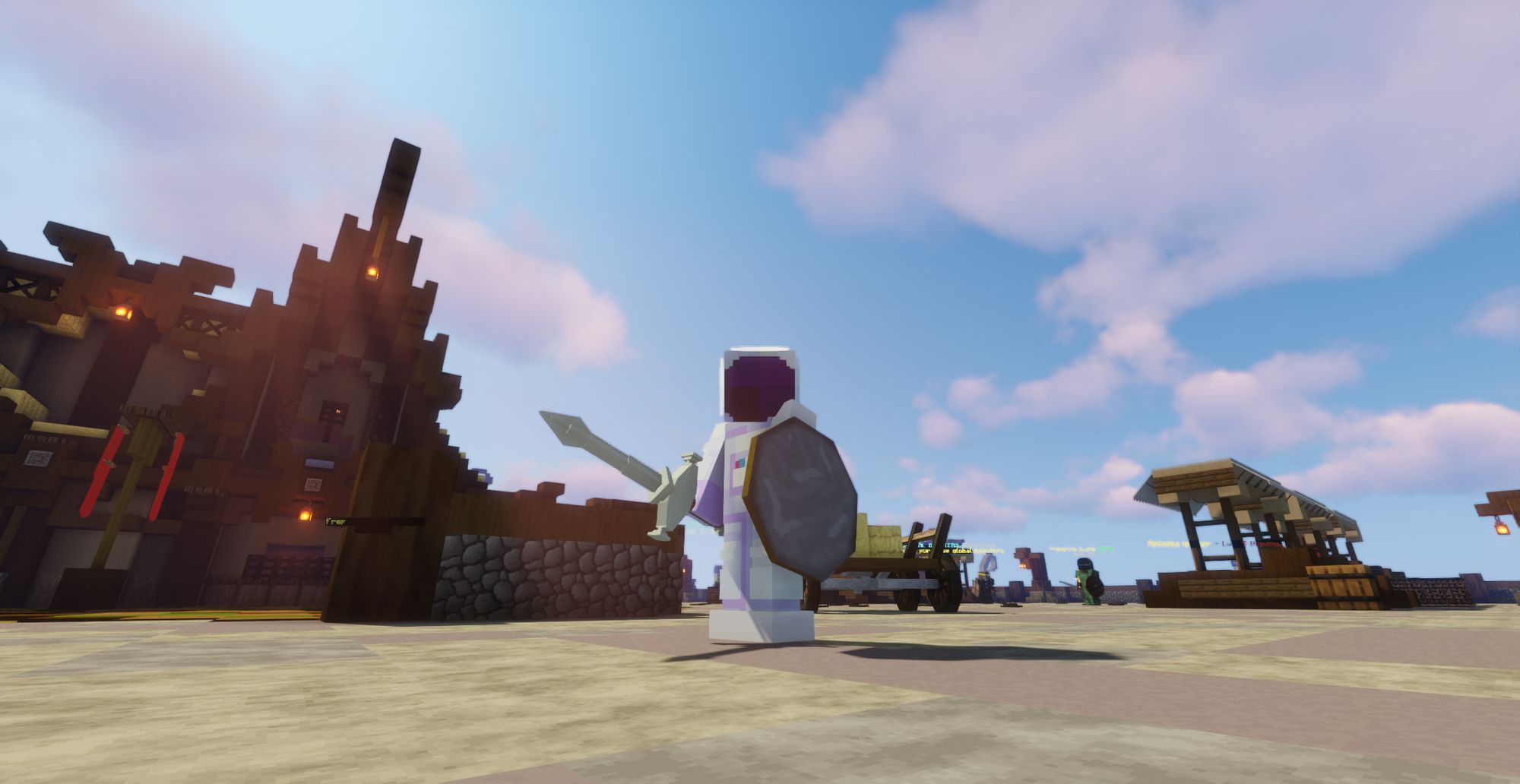 Added basic chat filter.
Fixed party room chest not splitting items.
Fixed Ordeals Hill Giants not dropping bones.
Fixed the XP given for placing cosmetics chests on your construction islands.
Fixed various spelling mistakes.
Fixed an issue with depositing items with an item count over 2 billion from the backpack(s).
Fixed clue scroll entities forgetting what question they have asked you.
Fixed an issue causing players to teleport on the roof of the Abyss.
Improved drop rate of the Dagannoth rings (the rings should now drop more commonly).
Improved the rate of Teak trees falling when being chopped.
Increased the price of imbuing the Dagannoth rings.
Updated the network proxy to allow Minecraft 1.19.3 clients.
Decreased the volume of coins sound in banks and the Grand Exchange.
Decreased the volume of crafting tables.
Staff applications